It feels like just yesterday that Max and his buddy Jack were meeting for the very first time….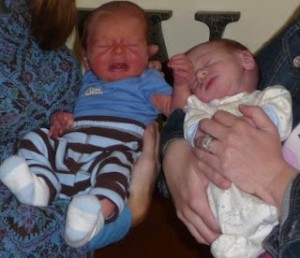 My Roomie and I knew that they, too would be best friends. A different kind of best friends….different than their Mommies are. Because their favorite things are firetrucks, The Fresh Beat Band, goldfish crackers, bubbles, mac n cheese, and chasing each other around the backyard. OK, their mommies like mac n cheese too.
Three years.  Three years of growing together, laughing together, and stealing each other's toys.  They are BFF's.  Born a few days apart, celebrating milestones together, entering into the fabulous three's together.  And now there's a third little friend to join in the chaos festivities.  Miss Molly Ann turned 1 a few days ago, which means that we can no longer call her "Bay Moll" (Baby Molly).  It's Big Girl Molly to you now.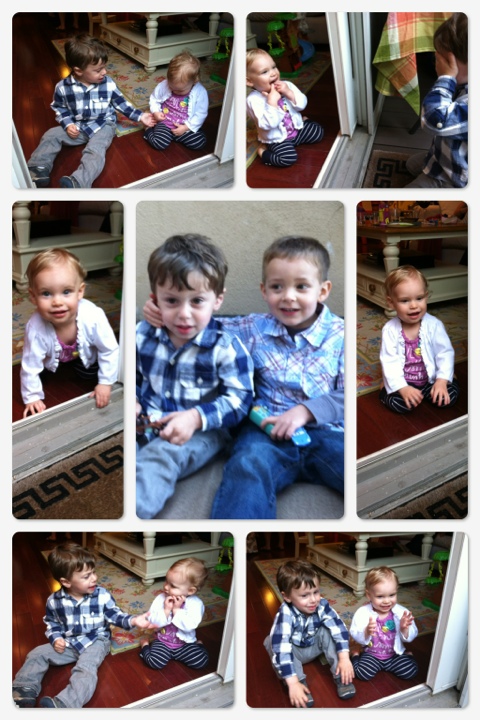 Oh, this little girl. She melts me. I sure love our crazy silly energetic adorable brilliant little 3 year old boys.  But sometimes they move too quickly to snuggle, and Molly, well…she's just so teeny tiny and huggable right now.  And let's be honest, I can't buy cute shoes and hair bows for our boys, and I have a perfect excuse to buy them for my goddaughter.  Hello, this face?!
My little guy has a pretty big crush on sweet Bay Moll too….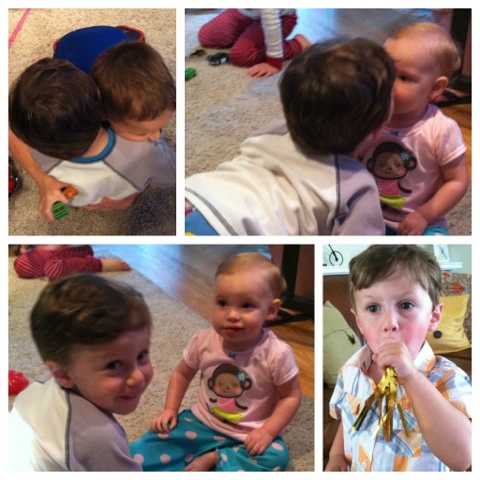 We partied it up with Jack and Molly yesterday, and in true Weiss Family style, they rocked it out.  What a party Aunt Susie and Uncle Matt threw!  We were thrilled to celebrate 2 birthdays, 2 buddies, 2 sweet and magnificent little souls who are part of our family.  I love how Jack and Max follow each other around.  How they move in and out of pretend games, trade cars and toys back and forth, talk to each other in their own language.  They "get" each other.
Watching these kids grow up together has been one of the greatest blessings of my life. Weiss Family, you are our community. Our family. Our partners in crime. Thanks for sharing your sweet boy and girl with us. I can't wait to see what's in store for our amazing littles in the years to come.  Happy Birthday Jack and Molly!