We made it!! Max was a rock star on the airplane!

The big boy Cars backpack was stuffed with surprises to keep Max busy on our long flight….

Mom-Mom and Pop-Pop are great traveling companions! They're up for a trolley adventure, a dip in the infinity pool, and lots of hugs and kisses!



The weather is beautiful, the people are ummm….very interesting and very BRONZED, and the bedtimes are late!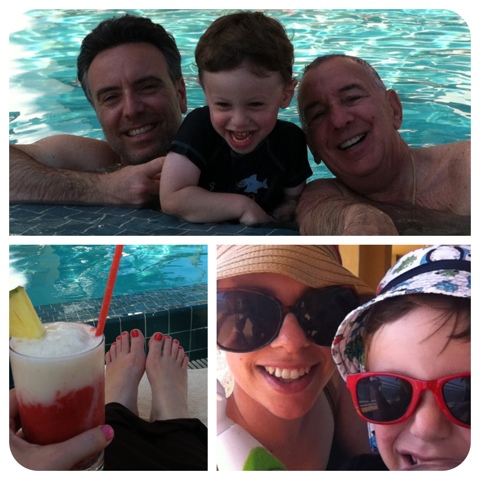 Aside from a minor swim diaper mishap ("Oh no Mommy! I just go pee-pee in my SHOES!"), it's been a Will Smith style Miami vacation so far….sing it with me now "Welcome to Mi-AMI! Bienvenidos a Mi-Ami!"